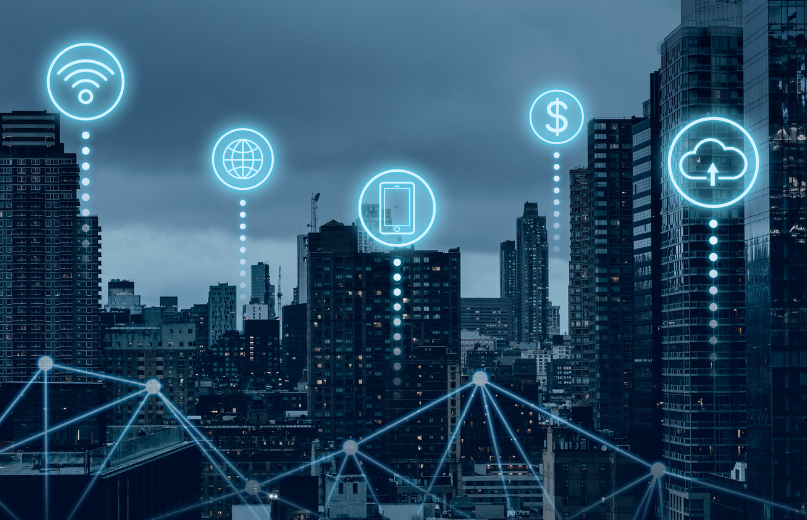 10 Effective Strategies for IT Infrastructure Optimization
In today's fast-paced digital world, businesses heavily rely on their IT infrastructure to deliver products and services efficiently. A well-optimized IT infrastructure not only enhances performance but also reduces operational costs and improves overall business productivity. In this blog, we will explore ten effective strategies to optimize your IT infrastructure, ensuring that your organization stays ahead of the competition and meets the demands of a dynamic market.
Virtualization technology has revolutionized the IT industry, enabling organizations to consolidate multiple servers and applications on a single physical server. By using virtual machines (VMs), companies can increase resource utilization, reduce hardware costs, and achieve better scalability. Virtualization also improves disaster recovery capabilities, making it easier to replicate VMs and migrate them between servers seamlessly.
The cloud has transformed the way businesses manage their IT infrastructure. Cloud services offer scalability, flexibility, and cost efficiency. By migrating non-sensitive workloads to the cloud, businesses can optimize resource allocation, ensuring that they only pay for the resources they use. Cloud solutions also enhance accessibility and collaboration, enabling teams to work remotely and stay connected at all times.
3.Implement Network Optimization
A well-optimized network is critical for seamless data flow and communication within an organization. Invest in high-quality network equipment, implement Quality of Service (QoS) to prioritize critical applications, and use traffic shaping to control bandwidth usage. Regularly monitor network performance to identify and resolve bottlenecks promptly.
4.Emphasize Data Backup and Disaster Recovery
Data loss can be catastrophic for any organization. Implement a robust data backup and disaster recovery plan to ensure business continuity in the face of unforeseen events. Regularly back up critical data and test the recovery process to verify its effectiveness. Cloud-based backup solutions can also be considered for added security and accessibility.
Manual IT tasks are time-consuming and prone to human errors. Embrace automation to streamline repetitive tasks and improve operational efficiency. Automation can include server provisioning, software deployments, security patch management, and more. By reducing human intervention, you can minimize the risk of errors and free up your IT team to focus on more strategic initiatives.
6.Optimize Data Center Cooling and Power Management
Data centers consume substantial amounts of energy and generate significant heat. Optimize data center cooling to maintain an ideal temperature, ensuring that your equipment operates at peak efficiency while extending its lifespan. Implement power management techniques, such as power capping and dynamic voltage scaling, to reduce energy consumption and operational costs.
7.Invest in High-Performance Storage Solutions
Data storage plays a crucial role in the performance of applications and databases. Invest in high-performance storage solutions, such as Solid State Drives (SSDs) and Storage Area Networks (SANs), to reduce latency and improve data access times. Additionally, implement data deduplication and compression to optimize storage space usage.
8.Monitor and Analyze Performance Metrics
Continuous monitoring and analysis of performance metrics are vital to identify potential issues and proactively address them. Utilize monitoring tools to track CPU, memory, network, and storage utilization. Analyze trends to predict capacity requirements and plan for future growth.
9.Conduct Regular IT Audits
Regular IT audits help identify areas that require optimization and ensure compliance with industry standards and regulations. Conduct thorough assessments of your IT infrastructure, security protocols, and software licenses to identify opportunities for improvement and avoid potential legal issues.
10.Foster a Culture of Continuous Improvement
Finally, encourage a culture of continuous improvement within your IT team. Promote knowledge sharing, encourage professional development, and reward innovative ideas that lead to optimization and efficiency gains. Embrace feedback from employees and stakeholders to drive improvements across your IT infrastructure.
Conclusion
Optimizing your IT infrastructure is an ongoing process that requires a strategic approach and a commitment to continuous improvement. By adopting these ten effective strategies, you can enhance the performance, reliability, and security of your IT infrastructure, empowering your organization to thrive in today's competitive business landscape. Stay proactive, embrace new technologies, and regularly evaluate your infrastructure to ensure it aligns with your business objectives and supports your growth.