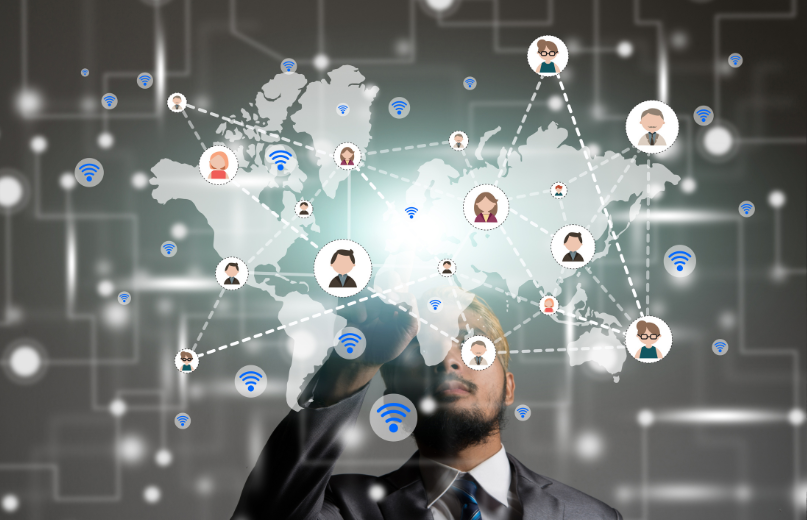 Optimizing Supply Chain Efficiency with IT Logistics Solutions
In today's globalized economy, efficient supply chain management is crucial for businesses to stay competitive and meet customer demands. The traditional supply chain model is rapidly evolving, and technological advancements are revolutionizing the way logistics operations are managed. IT logistics solutions are playing a pivotal role in optimizing supply chain efficiency, streamlining processes, and enhancing overall performance. In this blog post, we will explore the benefits and key aspects of using IT logistics solutions to achieve a more effective and agile supply chain.
The Role of IT Logistics Solutions in

Supply Chain Management
The integration of information technology with logistics operations has brought about significant advancements in supply chain management. IT logistics solutions encompass a wide range of technologies, such as warehouse management systems (WMS), transportation management systems (TMS), inventory tracking software, and data analytics tools. These solutions enable businesses to gain real-time visibility into their supply chain, making it easier to identify bottlenecks, optimize routes, and improve overall efficiency.
Real-Time Tracking and Visibility
One of the primary advantages of IT logistics solutions is the ability to track shipments and inventory in real-time. Through GPS-enabled tracking systems, businesses can monitor the movement of goods throughout the supply chain accurately. This visibility allows companies to proactively address any delays, reroute shipments if necessary, and provide customers with accurate delivery estimates, resulting in improved customer satisfaction.
Inventory Optimization and Demand Forecasting
Effective inventory management is essential to prevent stockouts and excess inventory. IT logistics solutions enable businesses to optimize their inventory levels based on historical data, demand forecasts, and current market trends. By having the right products at the right time and the right place, companies can reduce carrying costs and improve supply chain responsiveness.
Streamlined Warehouse Operations
Warehouse management systems are integral to optimizing warehouse operations. These solutions facilitate better organization, efficient order picking processes, and real-time inventory updates. IT logistics solutions can automate tasks like stock replenishment, order fulfillment, and even warehouse layout optimization, leading to reduced operational costs and improved accuracy.
Enhanced Supplier Collaboration and Communication
IT logistics solutions foster seamless communication and collaboration with suppliers and other partners in the supply chain. With the ability to share data, track shipments, and monitor performance metrics, businesses can establish more robust relationships with suppliers, leading to better negotiation terms, reduced lead times, and improved overall reliability.
Data Analytics and Performance Insights
The data generated by IT logistics solutions can be invaluable for businesses seeking to improve their supply chain efficiency. Through data analytics, companies can identify patterns, trends, and opportunities for optimization. Key performance indicators (KPIs) can be monitored in real-time to evaluate the effectiveness of the supply chain strategy and make informed decisions for continuous improvement.
Mitigating Risks and Ensuring Compliance
The integration of IT logistics solutions can enhance supply chain security and risk management. By tracking shipments, detecting anomalies, and implementing secure data exchange, businesses can mitigate the risk of theft, counterfeiting, or other disruptions. Additionally, IT logistics solutions help companies comply with regulatory requirements and industry standards, ensuring a smooth and lawful supply chain operation.
Conclusion
IT logistics solutions are revolutionizing the way supply chains are managed, helping businesses achieve higher levels of efficiency, visibility, and responsiveness. By leveraging technology, companies can streamline warehouse operations, optimize inventory management, enhance supplier collaboration, and gain valuable insights from data analytics. As supply chains continue to evolve, investing in IT logistics solutions is becoming increasingly essential to stay competitive in today's dynamic market. Embracing these technologies will undoubtedly enable businesses to thrive and deliver top-notch services to their customers while remaining agile in an ever-changing global economy.